Welcome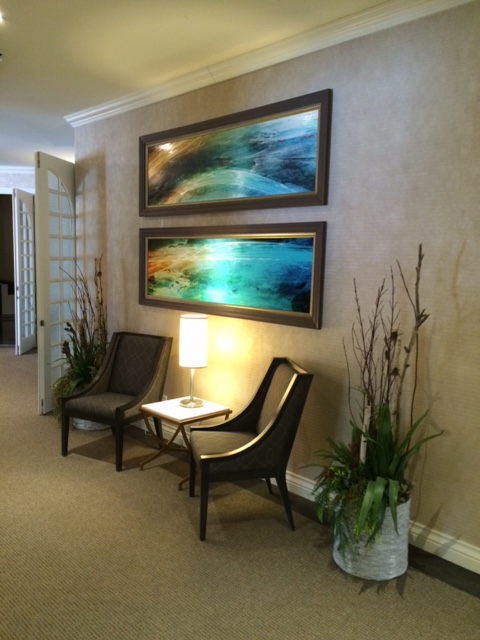 The Complexe funéraire Châteauguay is a family business serving the people of Châteauguay and its region. Our management is based on peoples needs and satisfaction. Our business can meet everyones beliefs and requirements. We take care of the family and friends of the deceased while offering a gathering place adapted to today's needs, with all of the conveniences on the same floor.
Our facilities allow you to receive family and friends in our vast and comfortable lounges. Our chapel and reception halls will give you the opportunity to personalize your funeral rituals. We are equipped with an important showroom that can meet everyones taste and budget. Moreover, our columbarium is accessible 24 hours/day. All of these services make it a little easier and help people through this very difficult period.
Important notice concerning the Coronavirus
Sanitary measures in force from February 28:

-       Mandatory wearing a protective mask;

Funeral ceremonies:
• Without vaccination passport.
• No capacity limit.

Regarding the viewing of the body or ashes of the deceased, as well as the expression of condolences to relatives:
• Rotation allowed during viewing of body or ashes, no capacity limit.
• The vaccination passport is not required.

Funeral receptions:
Social activities in a rented room are permitted for a maximum of 50 people, with the vaccination passport.
- Upon entering the funeral home, wash your hands in our washrooms using our sinks and soaps, or use hand sanitizer;
- Do not hesitate to use them often during your visit here, and more importantly upon entering and exiting the premises;
- The physical contacts, like handshakes or hugs, are prohibited;
- If you cough or sneeze, cover your mouth and nose with a tissue. Dispose of it in a trash can and wash your hands;
- If you do not have any tissue nearby, use your arm to cover your mouth and nose;
- If you have any symptoms of the Coronavirus_COVID-19 (persistant cough, fever, fatigue, etc.) please refrain yourself from coming to a funeral.
We are truly sorry that your time of grief is being disturbed by the situation, we thank you for your understanding.
Our services
To donate
Comments
I want to take this opportunity to thank Christina for all her help during the recent death of my mother Catherine Ross. Christina was wonderful and took care of all the details. What was truly appreciated was that we did not feel like it was a transaction. We felt that it was more than business to her and the staff. She did not try to upsell us as many other complexes do. I had first contacted Alfred Dallaire but was not satisfied with the service at all. I never even managed to speak to a person only voicemails. I walked in to your complex without an appointment and was greeted wonderfully and helped immediately. I cannot tell you how thankful my family and I am for the way that my father was treated. He is elderly and after losing his wife of 58 years he was very confused at the time. Thank you!
Hoilly Mann